Steven Goh
Chief Executive Officer & Co Founder
Steven is well experienced in developing and delivering successful Internet services for consumers, having first founded Australia's first online stock brokerage company Sanford Securities Limited, prior to co-founding mig33. Steven is recognized as an authority on contemporary IT issues, with extensive private and public board experience, has served as a keynote speaker and panelists conferences throughout U.S. Australia and Asia. Steven received both a Bachelor of Commerce and an MBA from the University of Western Australia.
Mei Lin Ng
Vice President of Marketing & Co Founder
Mei Lin oversees the global marketing and communications at mig33. She has 9 years marketing and communications experience, including influencing the growth and sustainability of Australia's first online stock brokerage Sanford Securities, As co-founder of mig33, she was responsible for driving customer growth and heavily involved in the product development process during the early growth stages of the business. Mei Lin has a Bachelor of Commerce Degree with Honors in Marketing from the University of Western Australia.
Chris Chandler
Vice President of Business Development
Chris Chandler is responsible for mig33's global partner ecosystem including handset manufacturers, VAS providers, and game developers. Chris brings 13 years of consumer and product experience in mobile and mobile properties, with the last 6 years based in Asia at Microsoft (SE Asia) and Yahoo (AsiaPac) in design, development, marketing and distribution. He is also the co-founder and spokesperson for Mobile Monday Singapore and holds a Bachelor of Business Administration from Georgia State University.

Saurabh Bidani
Director of Sales
Saurabh leads the sales team at mig33, with 12 years of experience in sales, marketing and general management across India, Nigeria, USA and the APAC region. He has a proven track record in delivering P&L across multiple consumer industries, including telecommunications company Intouch Wireless, pharmaceteucals company Novartis and consumer electronics company Panasonic. Saurabh holds a Bachelor of Engineering degree (Electronics) from the University of Mumbai and an MBA in International Management from the Thunderbird, School of Global Management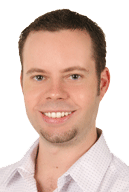 David McClure
Director of Engineering
David brings 13 years of engineering experience to mig33. He has led engineering design, development and administration for the financial trading platform and web systems of Australia's first online stock broking company, Sanford Securities, and also led much of the early growth of the engineering team at mig33. David holds a Bachelor of Computer and Mathematical Sciences degree, with First Class Honours, from the University of Western Australia.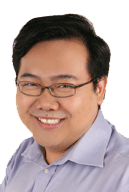 Johan Gozali
Director of Engineering
Johan leads the engineering team at mig33 and comes with over 10 years of engineering and program management experience from the virtual world and Internet industries. He has led global teams at Linden Labs (makers of "Second Life") and specializes in language localization and delivering outstanding consumer experiences. Johan holds a Masters in Computer Science degree, with First Class Honours, from the National University of Singapore.
Kiki Rizki
Country Manager – Indonesia
Kiki is responsible for mig33 in Indonesia, bringing more than 17 years of experience in marketing and public relations. As General Manager at marketing and CRM agency Publicis Dialog, Kiki has led successful, high profile campaigns including Nike 'Ini Kandang Kita' and Nike 'Maju Tak Gentar', Marlboro, Citibank, Cibavision and Oriflame. Kiki holds a Bachelor of Arts degree in Journalism from California State University.

Mohit Gundecha
Country Manager / Director of Business Development – India
Mohit is responsible for mig33 in India and is key to driving strategic partnerships and company alliances across the South Asian region. He is a frequent speaker and panelist at mobile conferences across India, and co-authored a widely referenced mobile industry report called the 'Future of Mobile VAS in India'. He is also the co-founder of Mobile Momentum, which focuses on business research on the mobile industry in Asia. Mohit holds an Engineering degree from the College of Engineering in Pune, India and a Masters degree in Management Sciences from Stanford University.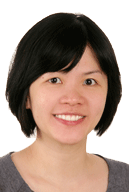 Min Min Tan
Director of Product
Min Min comes to mig33 with 10 years of engineering and product management experience in the mobile and internet industries. She has led and managed key Internet products such as 'Front Pages' for Yahoo! SE Asia and inSing.com; and has developed mobile applications in STK for the APAC region. Min Min holds a Bachelor of Science degree, with Honours in Computer Science, from the National University of Singapore.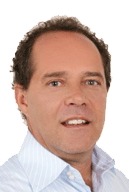 Paul Meyers
Management Consultant
Paul Meyers is an Asian digital media pioneer, building a number of groundbreaking digital media products and companies across Asia over the past 20 years. Paul founded and ran Acme Mobile and MTVAsia.com, and co-founded Asiacontent.com, helping to bring it public on NASDAQ. He brings broad senior management experience from Asia Business News (now CNBC Asia), FantasticOne and Lipman Far East. Paul is a popular speaker and panelist at conferences and trade shows around the world and is the author of a number of publications on entrepreneurism. Paul is a graduate of Hampshire College in Amherst, Massachusetts.

Board of Directors
Dixon Doll
Co Founder & General Partner, DCM
Dixon is Co-Founder and General Partner at Doll Capital Management DCM. For more than 35 years, Dixon Doll has influenced and guided entrepreneurs, investors and executives in the computer and communications industries. He is well recognized in the venture capital industry, being named as one of Forbes Magazine's top 100 venture investors on its Midas List for four years in a row. He served as Chairman of the Board of Directors of the National Venture Capital Association (NVCA) from 2008-2009. Washington, DC.
Kevin Efrusy
Partner, Accel Partners

Kevin is a partner at Accel Partners, bringing experience as an entrepreneur and operating executive. He focuses primarily on consumer Internet services, including sourcing Accel's investment in Facebook. Kevin has an MSEE, BSEE, and BA in Economics all from Stanford University, and an MBA from the Stanford Graduate School of Business where he was an Arjay Miller scholar
Scott Raney
Partner, Redpoint Ventures
Scott Raney is a Partner with Redpoint Ventures, bringing experience from new product development at Northpoint Communications, and management consulting at Bain & Company. He focuses on information and consumer technology. Scott holds a B.S.E.E., with high distinction, from Duke University and an M.B.A. from the Harvard Business School.
Richard Tan
Richard is Managing Director, Commercial, for PT Smart Telecom, a mobile operator in the fast growing Indonesian market. He brings experience from the telecommunications industries from his prior roles at mobile operators Telkomsel (largest in Indonesia), and more than 7 years at SingTel Holdings (Singapore) Richard has a MSEE and BSEE from the National University of Singapore.
Steve Boom
Executive Chairman, mig33
Steve brings a decade of experience from Yahoo across the U.S and Europe, where most recently he was Senior Vice President, Connected Life, where he had global responsibility for Yahoo's mobile business. Prior, Steve was an attorney with Venture Law Group in Silicon Valley. Steve holds Bachelors of Science and Arts degrees from Stanford University and a Juris Doctor degree from Harvard Law School.
Steven Goh
Chief Executive Officer, mig33
_________________
Md. Nurullah Hussain Nirob

Admin





Posts

: 83


USD

: 364


Reputation

: 1


Join date

: 2010-10-21


Age

: 27


Location

: jamalpur




---
Permissions in this forum:
You
cannot
reply to topics in this forum